A Record Month for Habaneros in February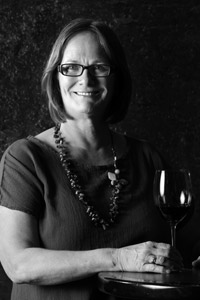 "There is a lot to be said for atmosphere", says Christine Chapman, co-partner of Habanero's with her son Tadd Chapman. The gastro grill opened in 2004 and is a triumph of many sorts – a triumph of tequila selections, cocktails, casual dining, affordable prices and spectacular "local" culture. But mainly, it's a triumph of atmosphere, at least the three-local extending restaurant within a quaint plaza just outside downtown San Jose del Cabo.
For those who see brunch as an extension of weekend festivities, think again especially for Habanero's. Every day of the week is brunch; every afternoon is packed with hungry patrons. In February of 2013, Habanero's has exceeded expectations with the best month since opening in 2004.
Mainly, the appreciation goes to those loyal customers who, to this day, are mostly locals and residents or those tourists who have been recommended by hotel staff to give the restaurant a try. Guests keep coming back for more and are emphatic about supporting it.
Christine Chapman goes further by stating, "Habanero's feels like a vintage restaurant where light trickles in through the indoor seating areas while shaded patio seating envelopes a social-type of scene but remains private. Its one of the those places where you may see people you know or don't, buy everyone gives a friendly wave and smile then, enjoys a great meal."
Habanero's is all about the menu at the end of the day – with a heightened take on gastro grill style food and drinks. As should the case, much of the food is seductive. Menus for $100 pesos breakfast and brunch include a hefty array of scrumptious burritos, eggs, omelets, hot cakes and so much more than ooze with savor. While lunch and dinner menus range from burgers to incredibly juicy steaks or salads. All of the portions are enormous.
Habanero's has some great discounts and promotions for locals and resident. To learn more, please contact us today.
---
This article is part of the March 2013 Newsletter from Tadd Chapman Restaurants group, if you want to read the full newsletter please click here.